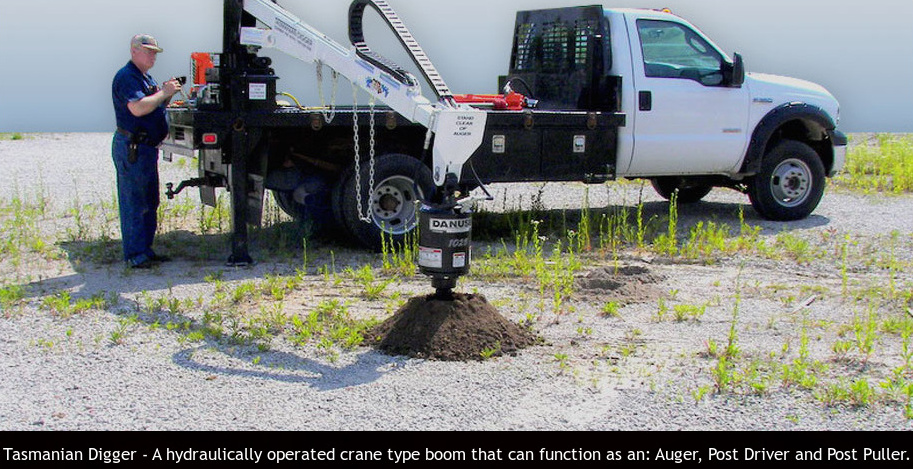 Super Fast, Extremely Safe, Highly Mobile and Can Be Operated By One Person.
If you have to drill holes for signs or wood posts or if you drive steel posts all around your town or on the highway, the TASMANIAN DIGGER is what you need.
The unit is hydraulically powered by the vehicles engine, utilizing either an engine mounted clutch pump or a transmission mounted PTO unit. The TASMANIAN DIGGER unit can be used to drill holes using a boom supported auger drive and an auger up to 12' in diameter by 4' long or by simply disconnecting two hydraulic lines with quick disconnects and replacing the auger system with a hydraulically driven post driver, you can drive U-Channel posts, Telspar posts, T-Posts or round pipe posts. The boom can be raised and lowered, rotated and extended from one location at the rear curbside, all with hydraulics and variable controls. We have a model that fits on a 10' truck bed or one for a 12' truck bed.